New Mexico Highlands University offers an undergraduate major and minor in history, allowing students to pursue an enriching degree in a unique location that blends Native American, Mexican and European traditions. In fact, our students don't have to go far to explore historical landmarks; we're right on the path of the original Santa Fe Trail!
Our outstanding political science bachelor's degree program offers concentrations in pre-law and liberal arts. The pre-law concentration provides an in-depth curriculum ranging from introduction to law to LSAT preparation. Our pre-law students receive comprehensive advising, and our graduates have an excellent track record of being accepted to law school and succeeding in the legal profession.
The liberal arts concentration provides a comprehensive education in American federal, state and local government and the political process with a focus on Southwest and minority political studies. International politics is another strong component of the program. Internships give our students real-world professional experience in political campaigns and other settings.
Master of Arts in Public Affairs
The graduate program in sociology is part of an interdisciplinary master of arts degree program in public affairs. The program provides a comprehensive understanding of the social and cultural environment in the public and private sphere through a common core of courses taken by all students in political theory, social theory and historical thought, human culture, and economic theory. Students, prior to admission to the program, select one of the following concentrations: political and governmental processes (see political science in the Department of Humanities), or applied sociology. Students interested in sociology will follow the curriculum described below.
This program prepares students for doctoral studies and may provide enrichment for professionals in public careers such as law, politics, or government service. The program also provides advanced preparation for teachers. The interdisciplinary nature of the program is well suited to such purposes, by combining theoretical knowledge and practical methodology in historical and cross-cultural analysis; archival research; personal and participant observation, interview, and survey techniques; and statistical analysis, model-building, and simulation–applied to analysis of social and cultural trends; political and economic policy at local, regional, national, and international levels; and organizational and institutional processes.
The program's geographic location in a multiethnic region of the Southwest brings unique perspectives. Field and practicum experiences are available to capitalize on the region's rich social, cultural, and institutional resources.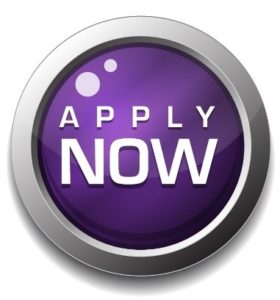 LSAT PREP COURSE
The Law School Admission Test (LSAT) is required for those planning to apply to law school. Hone your test-taking skills by preparing for the types of questions typically found on the exam. The course will cover the four major components of the LSAT: analytical reasoning, logical reasoning, reading comprehension and the writing sample.
How you will benefit
The goal of this course is to help you understand the ins and outs of the LSAT, learn strategies for succeeding on the exam, and increase your confidence so that you will feel thoroughly prepared on exam day. You will learn timesaving tactics to enhance your score on every section of the exam.
Who should attend
This course is recommended for anyone planning to take the LSAT. Attending this course to help ready you for the LSAT is beneficial no matter where you are in your preparation process.
Course Information
Course Name: POLS4970 LSAT Prep & Legal Logic (3349)
Course Date: Oct 13, 2021 – Dec 10, 2021
Time: 6 – 7:50 p.m.
Where: DH 109 and Zoom
Contact Information
Department of History and Political Science
505-454-3013
erodriquez@nmhu.edu
Meet the History and Political Science Faculty