The New Mexico Highlands University Board of Regents would like to announce that it has started its official Presidential Search for the university's 23rd president. Our next president will replace Dr. Sam Minner, who has served as New Mexico Highlands University's President since 2015.
---
NMHU Presidential Finalists
Dr. Michelle Rogers
Mr. Gerardo Ochoa
Dr. Roxanne Gonzales-Walker
Dr. Adolfo Santos
Dr. Neil Woolf
Dr. Michelle Rogers
Former Vice President for Administration
University of Redlands, Redlands, CA
Mr. Gerardo Ochoa
Vice President of Enrollment Management and Student Success
Linfield University, Linfield, OR
Dr. Roxanne Gonzales-Walker
Provost/Vice President of Academic Affairs
New Mexico Highlands University, Las Vegas, NM
Dr. Adolfo Santos
Assistant Provost
Texas A&M University, McAllen, TX
Dr. Neil Woolf
Executive Vice President
Southern Oregon University, Ashland, OR
Latest Updates
(Updated Dec. 7, 2023)
Dear Campus Community:
As previously announced, Dr. Neil Woolf will be visiting our campus on Friday, December 8, for a series of forums with staff, faculty, students, and community members. Dr. Woolf's biography and C.V. are available on the Presidential Search website at https://www.nmhu.edu/presidential-search/.
Dr. Neil Woolf Curriculum Vitae
Zoom link: All public forums will be held in Student Union Building 321-322 and also at this Zoom link:
Zoom link with embedded passcode: https://nmhu.zoom.us/j/91589999225?pwd=ZExJWWtyVUJkRWtHQlBLdzIrZE40dz09
Feedback form: Click on this link to access the feedback form:
https://www.rhperry.com/machform/view.php?id=277351
All feedback will be shared directly with the regents. All feedback forms must be completed by Monday, December 11, at 5:00 PM. All feedback forms are submitted anonymously through the R.H. Perry system.
Schedule
Search Committee Interview 8:15 – 9:15 a.m.
Staff Forum 9:30 a.m. – 10:30 a.m.
Faculty Forum, 11 a.m. – 12:00 p.m.
Lunch with Senior Administration 12:15 p.m. – 1:45 p.m.
Student Forum 2 p.m. – 3 p.m.
Community, Foundation, and Alumni Forum 3:15 p.m. – 4:15 p.m.
Campus Tour and President's Residence Tour 4:30 – 5:45 p.m.
Dinner with the Search Committee 6 p.m. – 7 p.m.
Best,
Brandon Kempner
Chair of the NMHU Presidential Search Committee
Dean of the College of Arts and Sciences
---
Search Committee
NMHU Presidential Search Committee
The Presidential Search Committee is made up of Highlands' faculty, students, staff, administrators, alumni, and members of the Las Vegas, N.M. community.
Search Partners
New Mexico Highlands University has retained the services of the RH Perry & Associates search firm to help conduct this presidential search.
Timeline of Events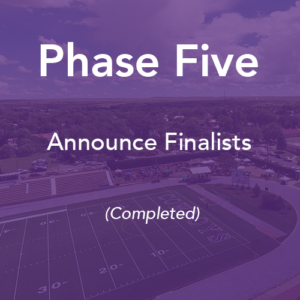 What is New Mexico Highlands University?
New Mexico Highlands University is a public, state-run institution located in Las Vegas, New Mexico, with centers in Santa Fe, Albuquerque, Rio Rancho, Farmington and Roswell, offering undergraduate and graduate degrees. Accreditation information
Mission
New Mexico Highlands University is a public comprehensive university serving our local and global communities. Our mission is to provide opportunities for undergraduate and graduate students to attain an exceptional education by fostering creativity, critical thinking and research in the liberal arts, sciences, and professions within a diverse community.
Vision
Our vision is to be a premier comprehensive university transforming lives and communities now and for generations to come.
Core Values
Excellence
Diversity
Accessibility
Responsiveness
For any questions about the search, please email the search committee chair, Dr. Brandon Kempner, at bkempner@nmhu.edu