New Mexico Highlands University–Farmington Center is located near the Four Corners of northwestern New Mexico, northeastern Arizona, southeastern Utah, and southwestern Colorado. Our students represent a diverse body of ethnic groups as varied as our landscape. Outdoor activities like hiking, kayaking, swimming and climbing give you plenty of opportunity to relax after studying.
Come visit us at San Juan College 30th Street Education Center
NMHU Farmington Center is located off East 30th Street, on the  third floor of the San Juan College 30th Street Education Center, across from Kiwanis Park.
3401 E 30th Street, Suite B, Office 359
Farmington, NM 87402
Phone: 505-566-3552
Email: Farmington@nmhu.edu
Hours:  
Monday – Thursday: 8:30 a.m. – 7 p.m.
Friday: 8:30 a.m. – 5 p.m.
Saturday and Sunday: Closed
Need help to plan your future? 
Walk-in and appointment times available. Call 505-566-3552 or email Farmington@nmhu.edu to discuss advisement options. We can help you decide on a career path and what to study so you can get there.
New Student Orientation Our center provides one-on-one orientations for new students. Contact us at Farmington@nmhu.edu or 505-566-3552 to make an appointment.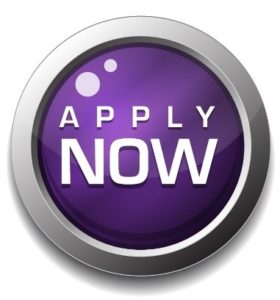 Undergraduate Programs
College of Arts and Sciences
Criminal Justice Studies
Psychology (BA)
RN to BSN
University Studies
School of Business, Media and Technology
Facundo Valdez School of Social Work (BSW)

---
Graduate Programs
School of Business, Media and Technology
Master in Business Administration (MBA)
School of Education
Counseling (MA)
Curriculum & Instruction (MA)
Educational Leadership (MA, Certificate)
Special Education (MA)
Facundo Valdez School of Social Work (MSW)

---
Student Support Services
Business Office
505-454-3444
Billing | Payment Plans | Reimbursement
Counseling Services: NMHU | SJC
IT Services: Account Guide | Help Desk
Financial Assistance
505-454-3318
Financial Aid | Scholarships
Financial aid training and information
Student Activities
SJC Clubs:  https://www.sanjuancollege.edu/sjclife/student-clubs/
NMHU Clubs:  https://www.nmhu.edu/campus-clubs-and-organizations/
Tutoring Services: Brightspace | NMHU Writing Center | SJC Writing Center
Are you stuck and in need of help? Please contact our Student Help Desk.
---
Registration and Financial Aid
Colorado Residents Colorado Resident Tuition Reciprocity Waiver
---
HU-CARES Advocacy services and prevention education about violence, suicide, mental health, well-being, etc. Provides community resource referrals. Online program orientation for all incoming students.
Crisis number 505-795-3665 
Online: www.nmhu.edu/prevention
Additional services provided via San Juan College
---
Accessibility Services Main Office 
505-454-3252
Students at the Centers are served in the same manner for accommodations as the Las Vegas-based students. The process is the same for all students in all delivery modes.
Help Desk:
ITSHelpDesk@nmhu.edu or 505-426-2215  
Technical support for NMHU online resources, including Banner, Brightspace, Office 365, Zoom, and more.